About Rita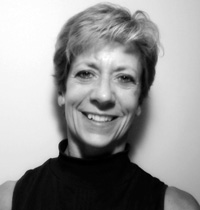 Rita Wyczynski is a member of the Canadian Sport Psychology Association. She has a BSc., a MBA, is a Certified Nutrition Practioner and has a Masters in Human Kinetics - Intervention and Consultation (Mental Performance) in Sport, Physical Activity and Health. She is a Mental Performance Consultant inspiring athletes to raise their performance through increasing their energy levels. She has worked with hundreds of athletes as well as numerous teams and clubs. She has passionately taught them about the importance of fueling mentally and physically through improved nutrition, the adoption of leading edge recovery strategies, confidence building and the removal of psychological barriers.
Rita has over thirty years experience working in the sports industry. She has backgrounds in exercise physiology, marketing, sport nutrition and mental performance. She specializes in helping athletes understand the critical link that exists between performance, various lifestyle choices and mental outlook. Rita is co-author of "Game Winning Nutrition", a nutrition guide for athletes.
Mission
To inspire and guide athletes to be the best that they can be.
The Work
PowerShift Sports Inc. is unique in its approach. Many athletes and coaches seek to improve performance by concentrating their efforts on skill development and dry land training. Rita focuses on the other pieces of the performance equation: the effects of lifestyle and the mental side of the game. The "hard" reality is that training alone does not make you stronger or faster…these are benefits that occur during the recovery process when mental and physiological adaptation occur.
Proper recovery starts with changes in lifestyle choices and mental training. These factors become the corner stones for increasing ENERGY levels, which will lead to enhance performance, the ultimate goal of every athlete.