Game Winning Nutrition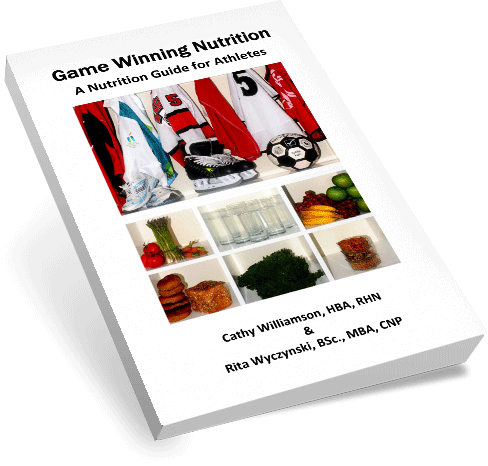 Rita is a co-author of the sport nutrition manual, "Game Winning Nutrition". This manual was written specifically for athletes who are seeking to move their performance to the next level. It simplifies complex and sometimes confusing information on fueling and hydration and presents it in the form of user-friendly reference charts and easy to follow lists.
The manual is filled with ideas and examples to help guide athletes to take charge of their nutrition and hydration needs to ensure that they are fueled for optimal performance.
Topics covered include:
Hydration – Water, sport and energy drinks, myths and realities
What, when and how much to eat before exercise
The importance of the "30 minute recovery window"
Post exercise food ideas and much more…

Nutrition and hydration are things you can control. Learn how to make wiser choices.